Save the date
29/30 June 2020
Data – Ethics – Actuary
Data Science & Data Ethics e-Conference by EAA
­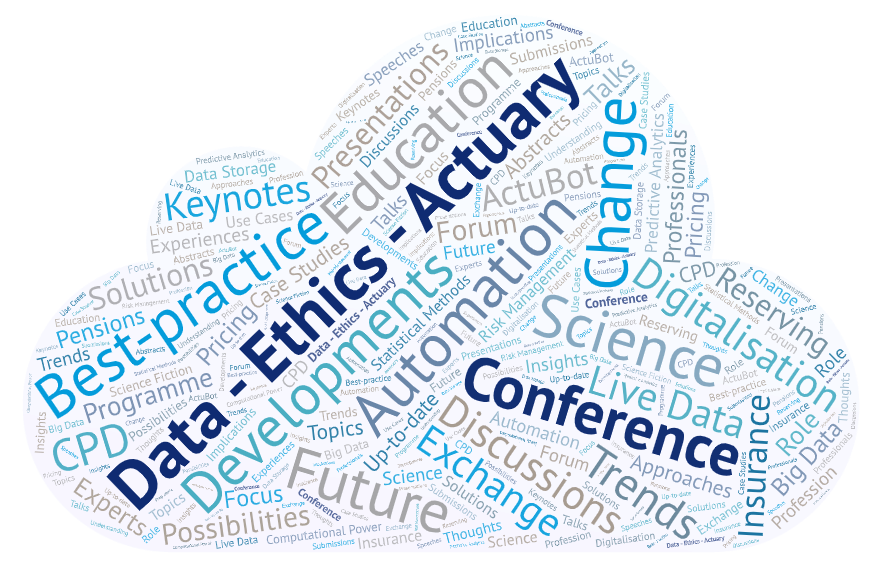 All lecturers and keynotes have agreed to hold their presentations online. We also want to thank our sponsors for their ongoing support.
On 29 and 30 June 2020, the first virtual EAA Conference "Data Science & Data Ethics" will be broadcast on the actuview video platform. actuview is the first permanent international media platform for actuaries and offers videos on all subject areas of the actuarial profession.
The programme combines keynote speeches from well-known experts with food for thought and selected talks from professionals through a call for papers.
­ee Free Participation
As a registered user on actuview, the EAA e-Conference can be joined free of charge. All presentations will be published here later.
If you sign up to the event with us in advance, you will also get access to the four exclusive live web sessions of our keynote speakers. These keynote sessions will take place as scheduled in the conference programme and are marked accordingly. The registration is completely free of charge but necessary to get access to our webinar platform for the mentioned keynotes.
As attendance is limited, please register as soon possible using our online booking form